What was added, modified or fixed in more detail than the basic changelog for my WP Review Slider Pro plugin.
What's New…
"Get Your Guide" Site Support Added:
You can now easily download Get Your Guide https://www.getyourguide.com/ reviews into the plugin. From there you can create a grid, slider, or summary badge to display them on the front end of your site.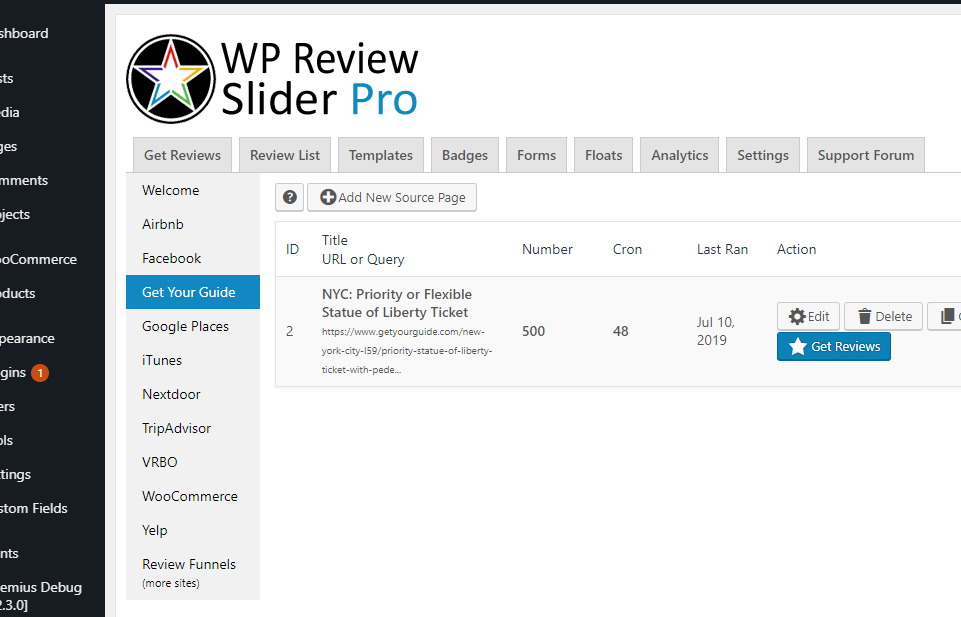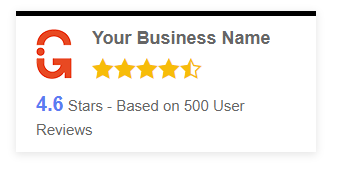 "Nextdoor" Site Support Added:
Recommendations from Nextdoor were also added to the plugin. You can now display your Nextdoor ( https://nextdoor.com ) recommendations in the same review slider as your other reviews. You get all the same settings as other types of reviews…

Review Site Icon Added to Review Submission Forms:
You now have the option to add a default review site icon for submitted reviews that will appear on the review when displayed. You can find the setting at the bottom of the Forms page. Before now you would have to add this on the Review List page by editing the review.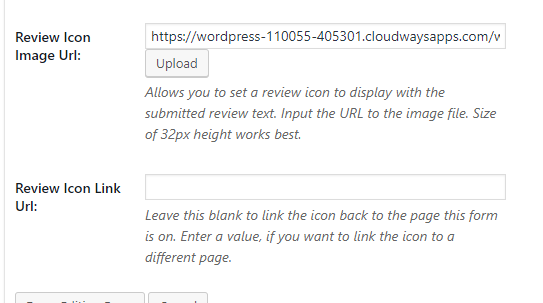 Facebook Recommendation Icon Added:
If you haven't noticed by now, all new reviews on FB are either positive or negative recommendations not actual ratings. The plugin can handle these in two ways.
On the Get Reviews > Facebook page check the "Recommendations" box. When you download the reviews the plugin will assign a 5 star rating to positive recommendations.

If you choose to leave them as Recommendations then the plugin will now display the icon on the Front side instead of the star ratings.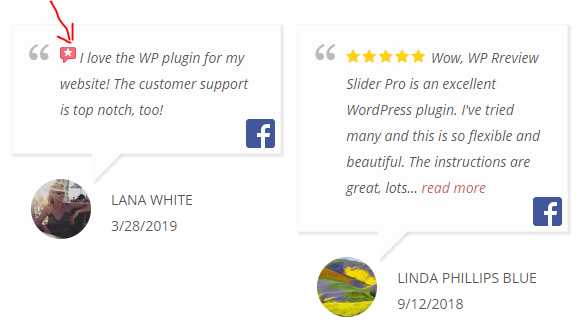 What's Fixed…
On the Template page for template style 5 the bg2 color was not being used on the front end.