What was added, modified or fixed in more detail than the basic changelog for my WP Review Slider Pro plugin.
What's New…
Added a pop-up option for Floats and added slide-out & pop-up option for Badges:
Up till now the ability to create a Slide-out was limited to the Float feature. If you clicked on a Float you could show a slide-out of all your reviews on to the screen. Now you also have the ability to create a Pop-up. I also added the Slide-out and Pop-up functionality to the regular non-floating Badge.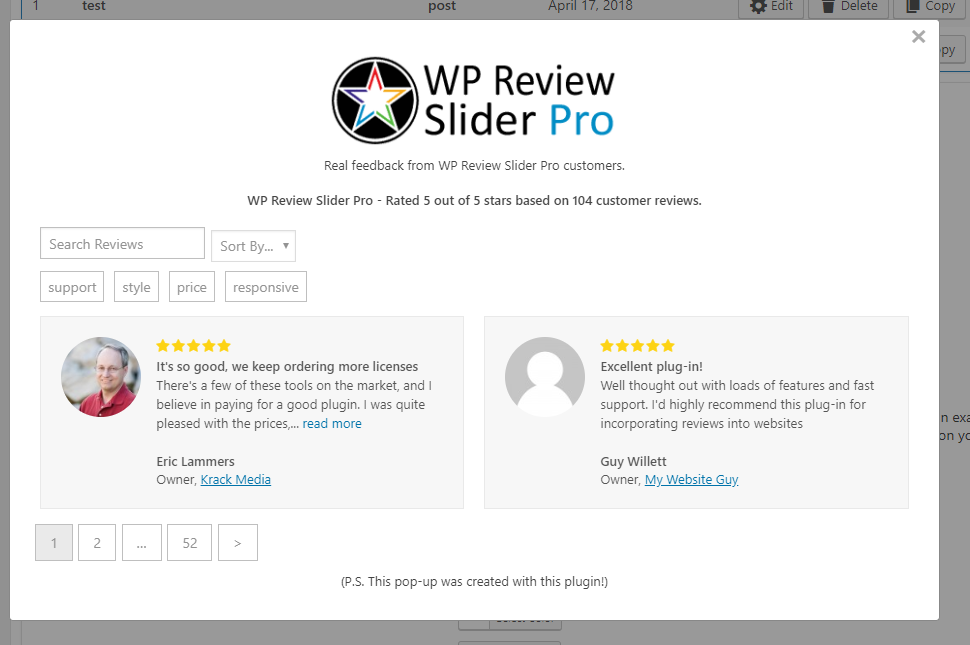 Created tabs on the Templates page to simplify it:
With all the different Review Template settings, the page was becoming pretty overcrowded and confusing. Now I hope it's a little more easy to understand with the settings on Tabs you can click through.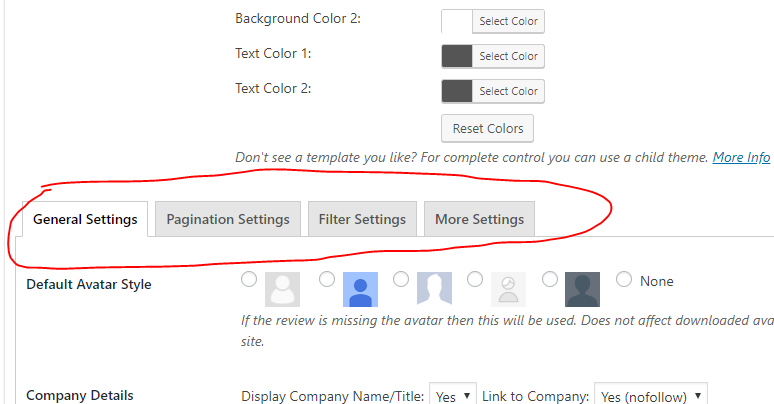 Added Freemius reviews:
This probably won't affect most users, but the plugin now has the ability to download your Freemius reviews and display them on your WordPress site. Freemius is a licensing/payment/analytic service for WordPress plugins and themes.
Grid style templates header, search box, sort drop-down, search tags, and page number pagination:
Yep, that sounds like a lot, but check this screenshot out to make sense of it. I've circled the additions…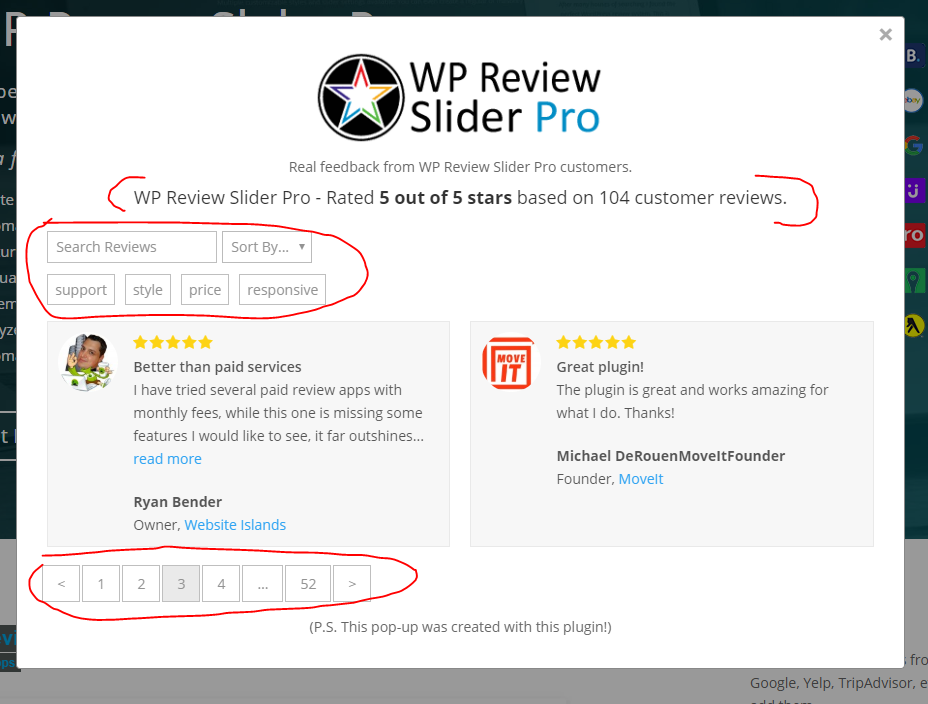 These options can be found on the "Pagination" tab of the review template settings.
Added free 7-day search to Twitter:
Now you can check out the Get Review > Twitter page without having to go through the hassel of creating a Twitter API Key. It's limited to the last 7-days, but did I mention it was free and easy to use? You can still use the 30 day and all-time Twitter search APIs if you enter your credentials.
Added another Badge style:
Added Badge style 4 which is just a simple text badge. You can see an example on the home page at the very top.

There's also a new button at the top of the page to recalculate the Badge totals and averages.
Custom Sort option added for reviews. Sort Weight on Review List page:
This has been requested a few times lately and I finally settled on a good way to implement it. It allows you to assign a Sort Weight to each review. You can then use this Sort Weight with the standard sort options to always display the reviews you want first.
You can assign the Sort Weight on the Review List page by clicking the pencil icon in the far right column.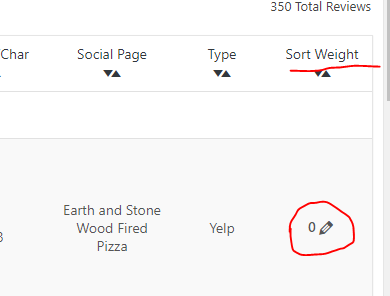 You can then use the Display Order setting on the review template page…

More than 5 stars on a review submission form:
You can now change the number of stars to display on a review submission form to more than 5.